Congratulations to Sergey Kazantsev with his win in "2017 Fishingtrip International Lure Classic Tournament".

"2017 Fishingtrip International Lure Classic Tournament" was held successfully in Weihai on October 14 and 15 in China.
The tournament is hosted by Shandong Fishing Association, Weihai Sports Bureau, Weihai Ocean and Fishery Bureau for the Promotion of International Trade and is organized by Weihai Fihsingtrip Service Center. It attracted 28 teams from around 20 countries and regions such as China, Australia, Canada, UK, Holland, France, Korea, Russia, Czech Public, Egypt, Bangladesh, Myanmar, Ghana and so on. Considered its attending country quantity, target fishes, and fishing method, the tournament is one of the best competitions among China, which is fulfilled with Weihai's regional feature. It give anglers from all over the world a chance to compete together and allow Weihai to show its unique fishing resource.

The tournament takes mackerel, sea bass, stone flounder as target fishes, with lure fishing as competition method, using unified equipment and boat.
After 7-hour competition, Xu Juefei and Jiang Zongliang from China team won the champion with 5.94 kg total weight.
Sergey Kazantsev from Russia and his partner Loic from France placed 2nd with 5.42 kg weight.
The third place is Myanmar team.
The angler Ritu from Bangladesh won Heaviest Mackerel award with a 2.06 kg mackerel; and Myanmar team won Heaviest Fish award with 2.66 kg sea bass.
At this competition in addition to the proposed baits from the organizers, Sergey and his team-mate, the representative of France - Loic used mostly edible silicone baits Helios, which allowed them to catch victorious trophies!
Twister "Credo Long Body" (colors Fio & Lime and Orange & Sparkles) and "Liny Catcher" vibrator (Rusty Gold and Pepper Lime colors) worked perfectly in salt water.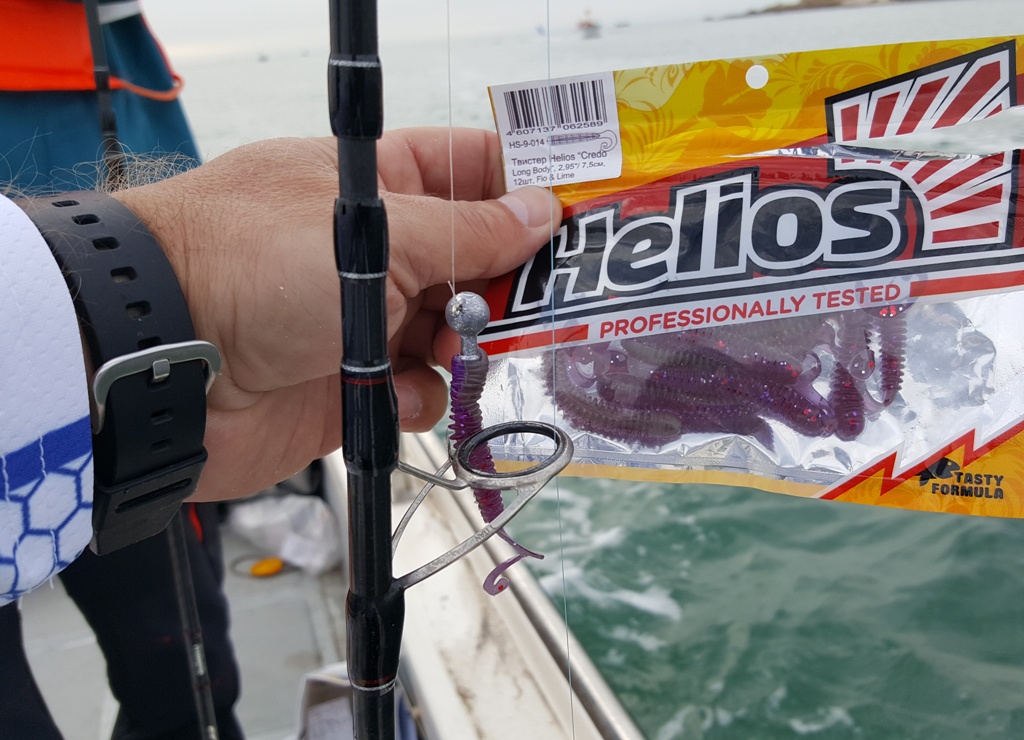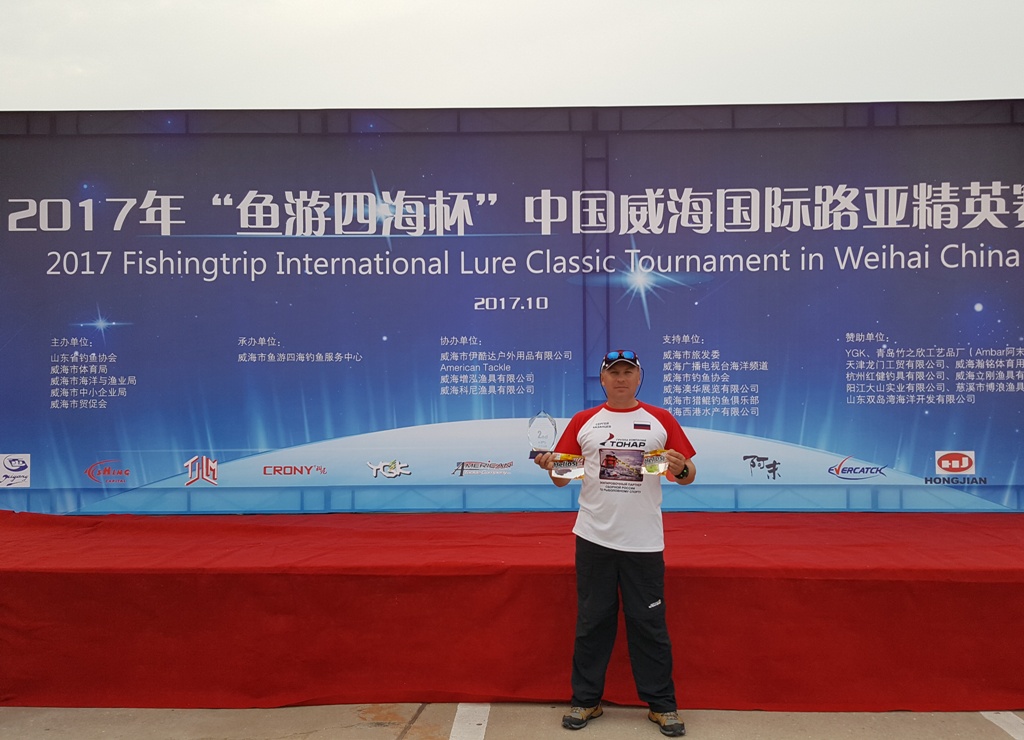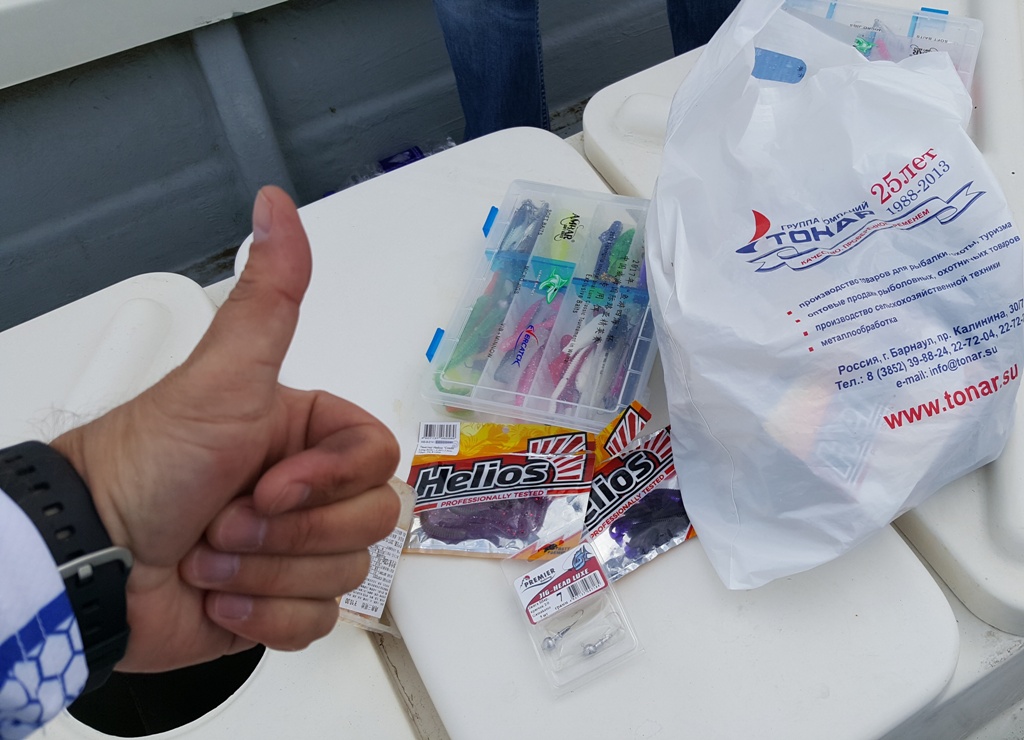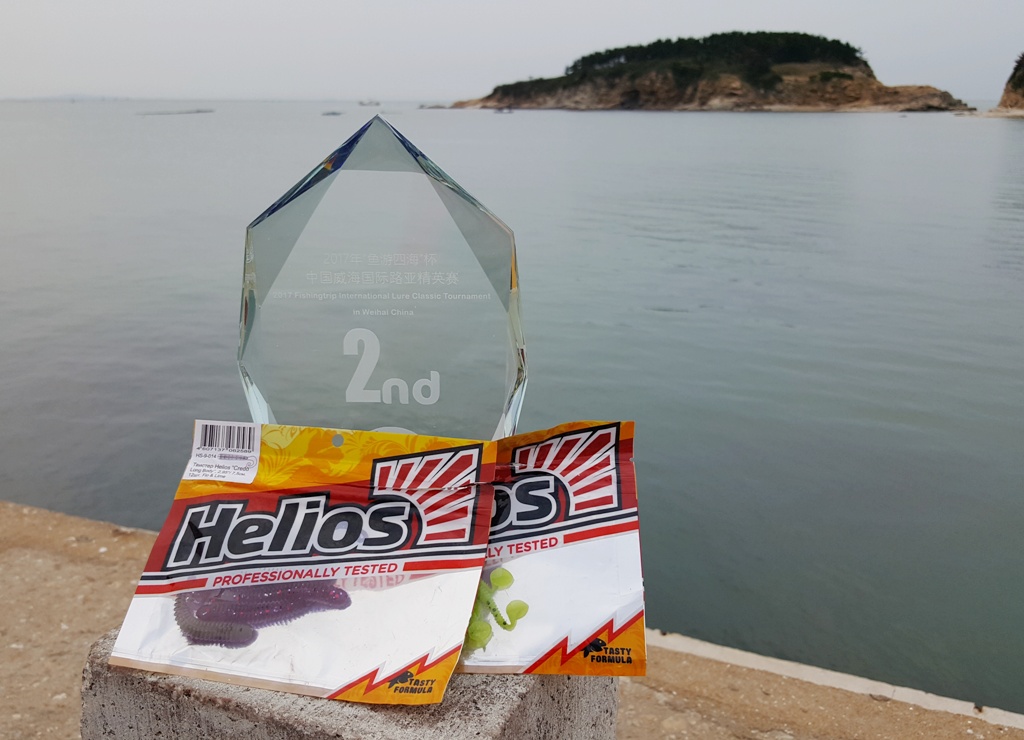 We congratulate Sergey with this victory!
← All news