TONAR presented the products at EFTTEX exhibition in Amsterdam.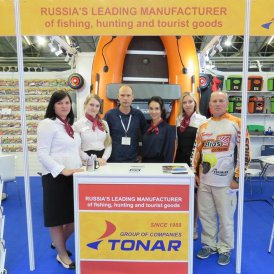 The Group of companies "TONAR" presented the goods at the European Fishing Tackle Trade Exhibition - EFTTEX 2018 in Amsterdam that was held from 28 till 30 of June.
International exhibition EFTTEX-2018, where all the newest fishing technologies and equipment are demonstrated, gathered together the best representatives of fishing tackle market in Amsterdam (Holland).
"TONAR" took the active part in this exhibition and introduced to the European market the goods of the own production of the trademarks "TONAR" and "Helios" and "Premier fishing" which attracted interest of exhibition visitors from Sweden, Norway, Denmark, Germany, Estonia, Lithuania, Latvia, Poland, Italy, Spain, Turkey and Marocco.
It is important to note that EFTTEX is a specialized event where meet major wholesale companies, dealers and agents, directors and top managers of retail chains and shops which choose fishing goods for forthcoming season.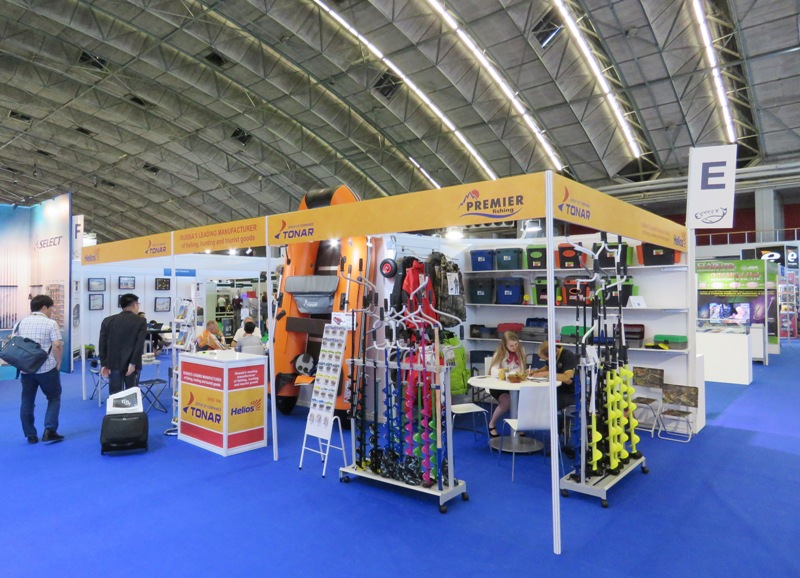 The Group of companies "TONAR" proposed the wide assortment of ice-augers, fishing boxes, tackles and also functional fishing suits, which are in a good demand among fishermen in Russia.
New models of ice-augers «TORNADO» with clockwise rotation are presented with 130, 150 and 180 mm diameters. A telescopic extension allows to increase the working length of the ice auger and to drill ice of 1,5 m height. The blades are made of high quality steel and have very sharp edge that cuts ice quickly.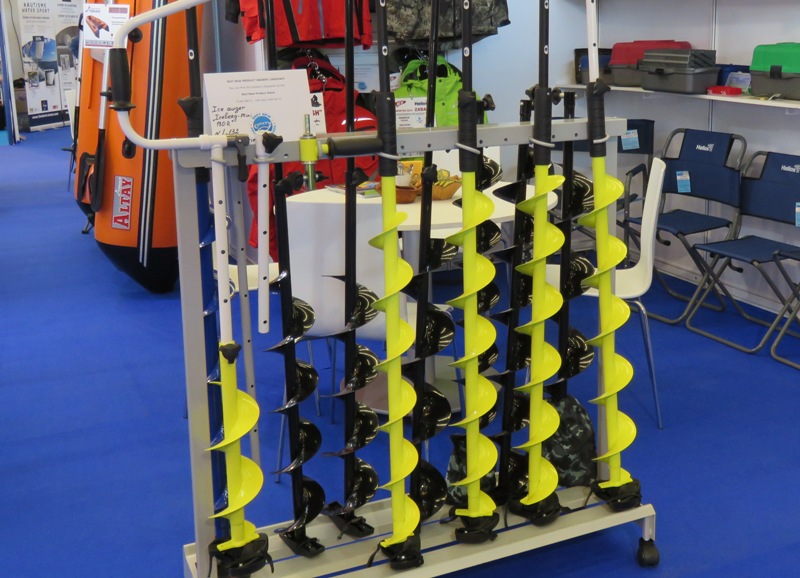 Ice augers «ICEBERG» also were vey popoular at exhibition and were highly estimated for the innovative type of a lock, for a special construction of cutting head from durable composite material and semicircular blades. A special adapter gives the opportunity to use the screw with electrical and motordrive.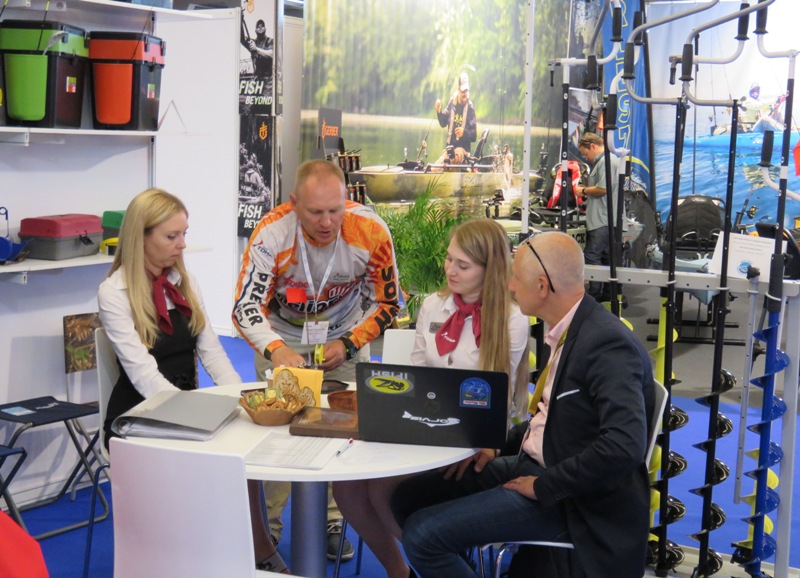 Specially for anglers who take part in fishing competitions TONAR apdated sport ice augers. New «Sotka Kazantseva Sport» and ice auger LR-130 Sport has an increased lenght of screw and more quantity of turns that allows drilling of ice with depth till 1085 mm. Also a new female ice auger LadyBur with a bright purple color was made specially for ladies that become more active in ice fishing.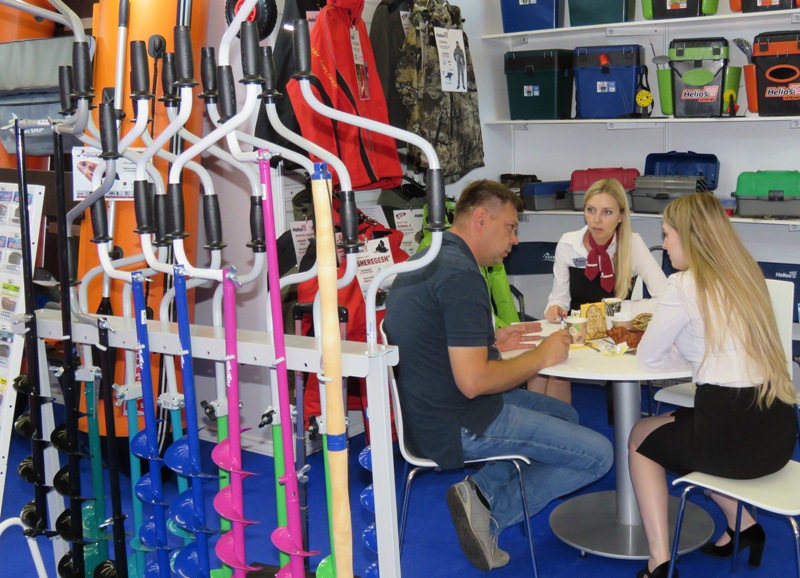 All visitors of our stand highly estimated the perfect quality of russian ice augers and the reasonable price, that several times lower that foreign analogues.
Fishboxes of trade mark «Helios» also attracted the attention of visitors by different models made of durable frost-resistant plastic and also by the construction with side compartments, tackle boxes for small gear and a compartment for fishing rods.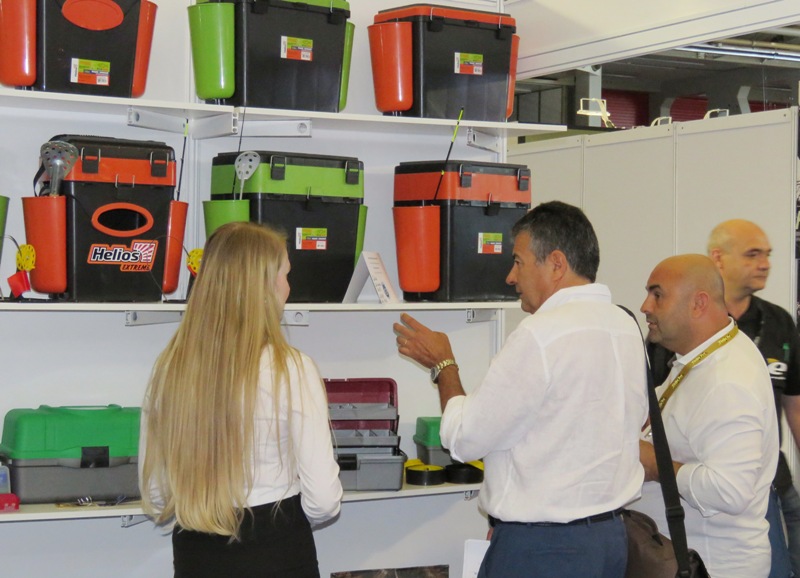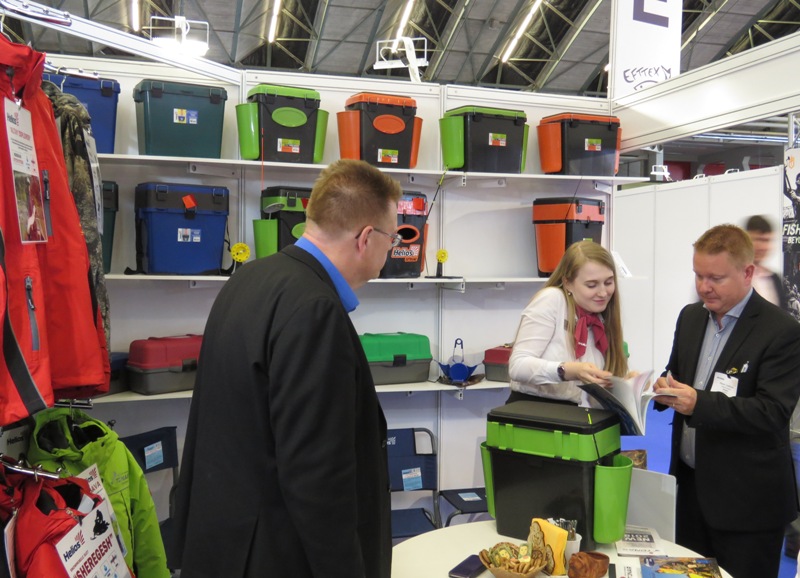 A wide assortment of ice fishing rods Helios also was presented in different lengths.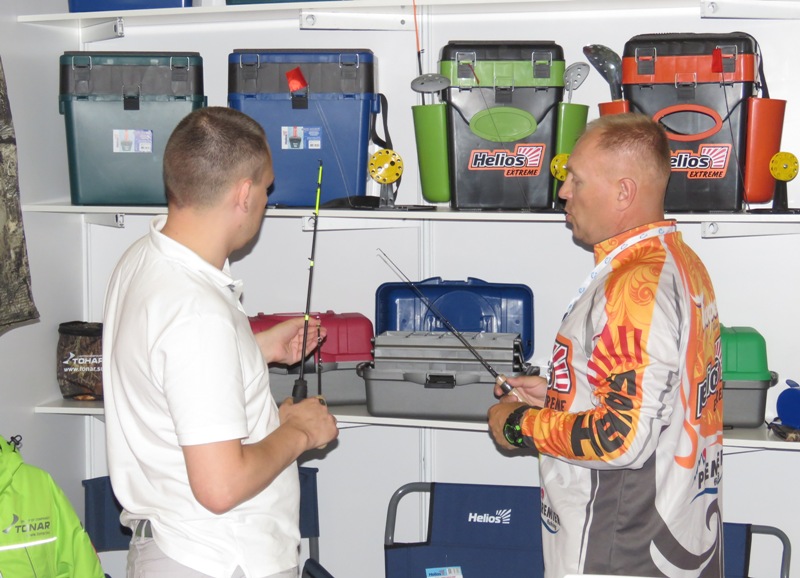 A winter suit «Charysh Extreme» with an apdated design was nominated for «Best New Product» in a category «Best new clothing» for its functional cut, high quality membrane Fitsystem (10000/10000) and modern insulation Alpolux. This suit is very popular with russian anglers and also is the official uniform of Russian ice fishing team.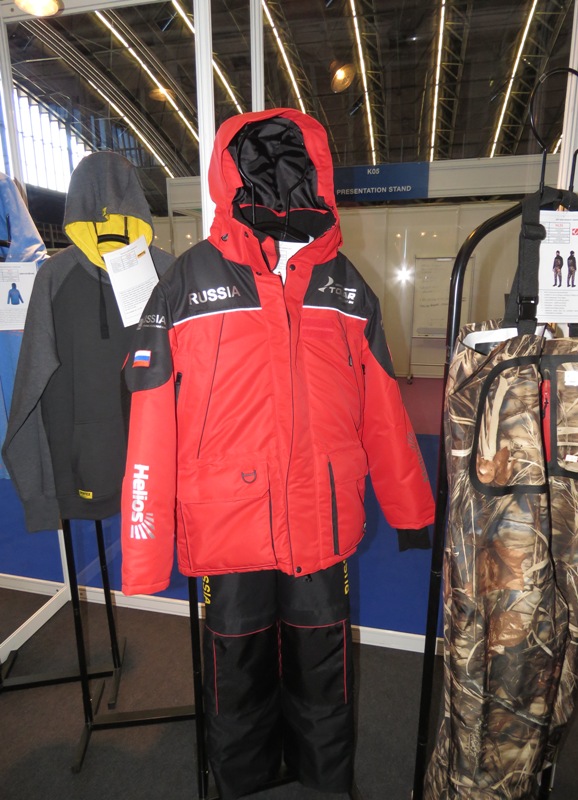 Goods for summer fishing of the trademark Helios also attracted attention of the visitors of the exhibition.
The wall with bright packings with silicone lures attracted at once, and the presented assortment of various sizes and colours surprised even experienced fishermen.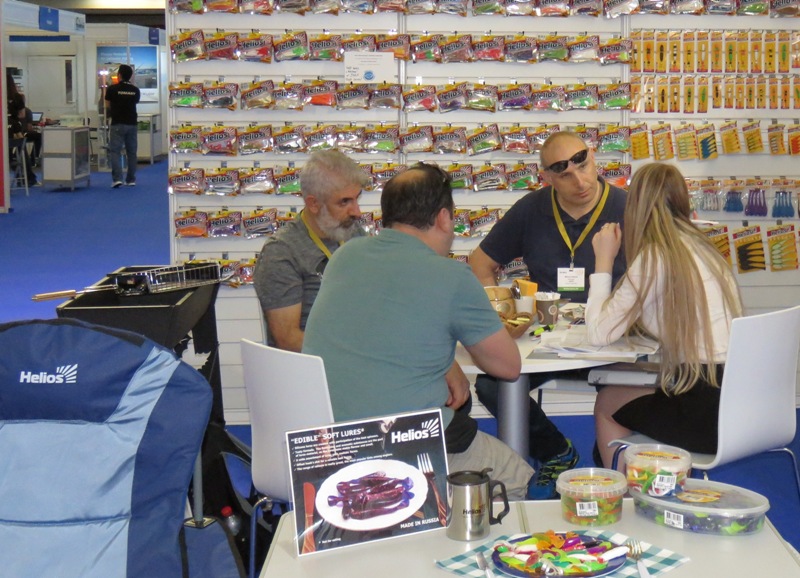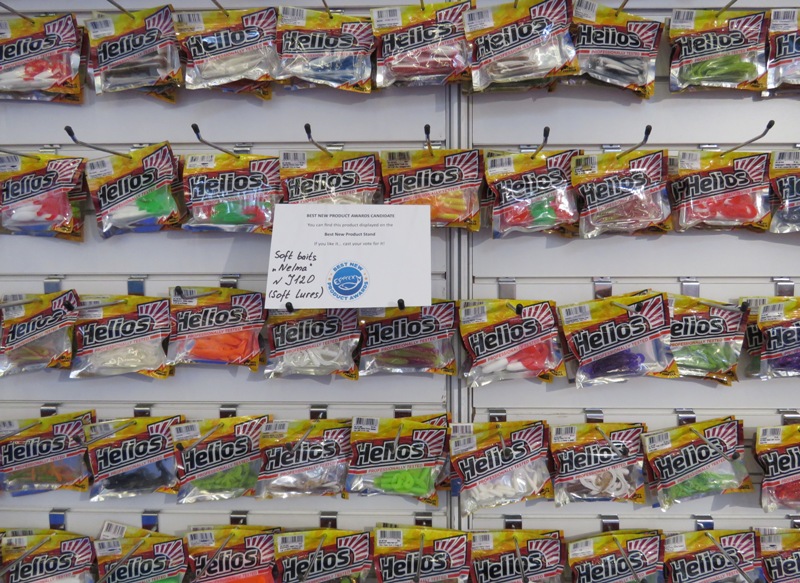 All baits are produced in two variants: inedible and edible forms with addition of tasteful attractants which provoke the fish for an attack.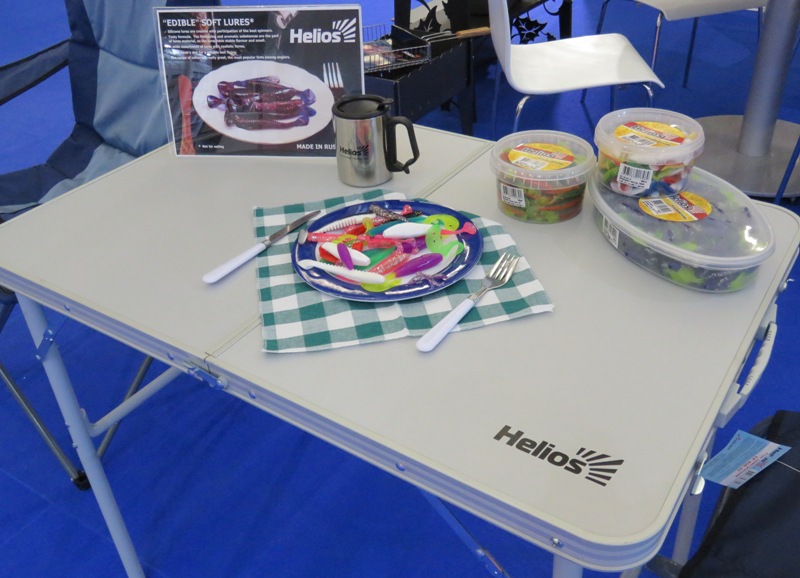 A speciall attention was paid to mandulas and foam rubber fishes "Helios", as such kindes of lures become more and more popular in Europe.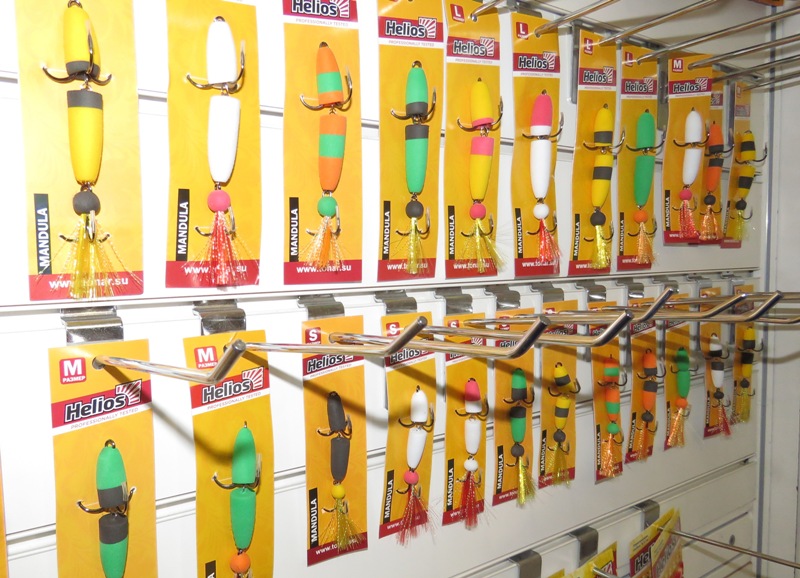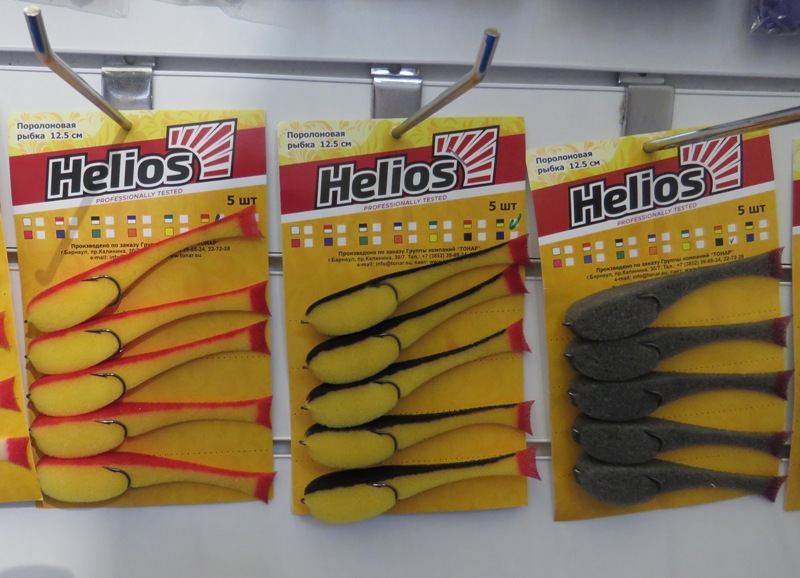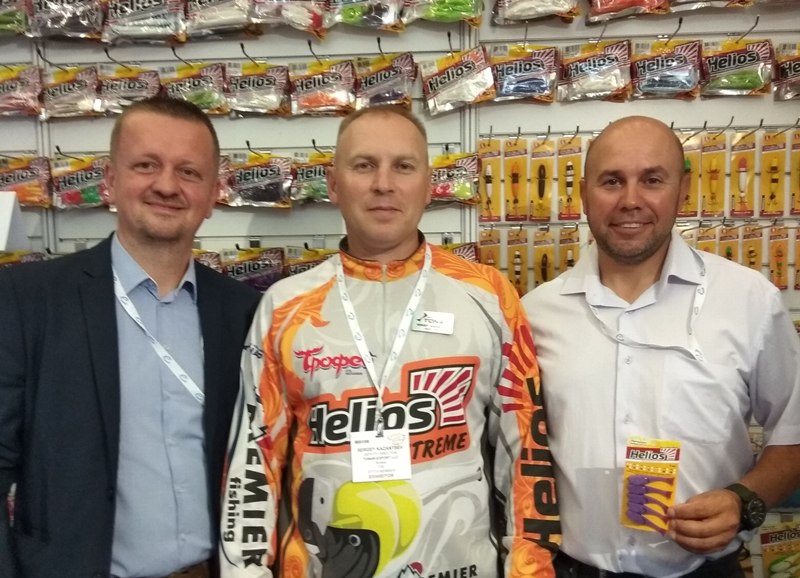 Among PVC boats made by TONAR one can find a rawing boat from 1,9m till a motor boat of 4m with plywood payol or an inflatable bottom of low pressure. A new boat ALTAY 320L with a bright orange-black color is made from 5-layers PVC of 900 g/m2, thats why the weight of it is 45 kg. A new construction of tubes helps the boat to go quickly to the planing mode.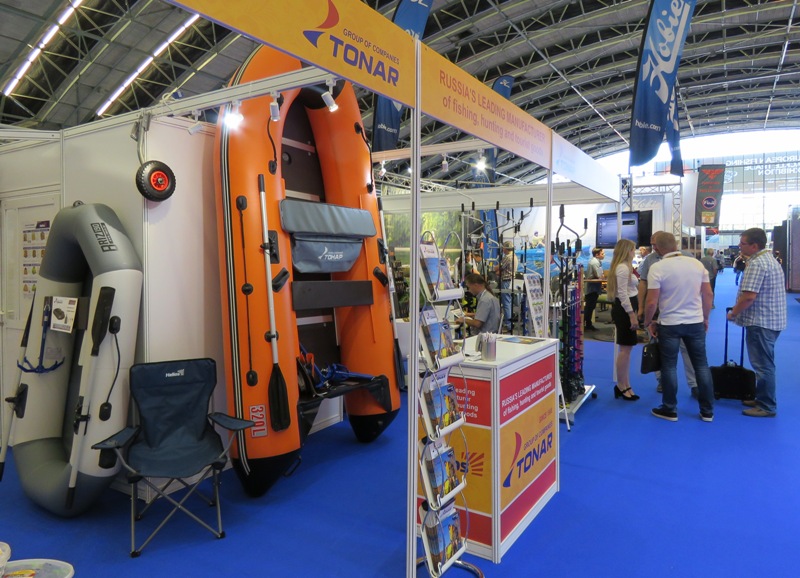 A lot of consultations were done about our goods at the exhibition. And several contracts were concluded for selling ice augers and fish boxes to the companies from Sweeden, Denmark and Finland.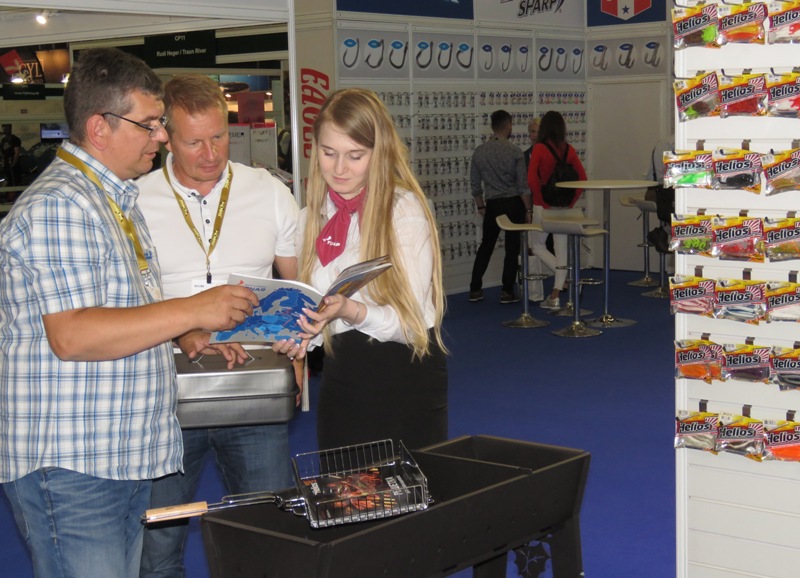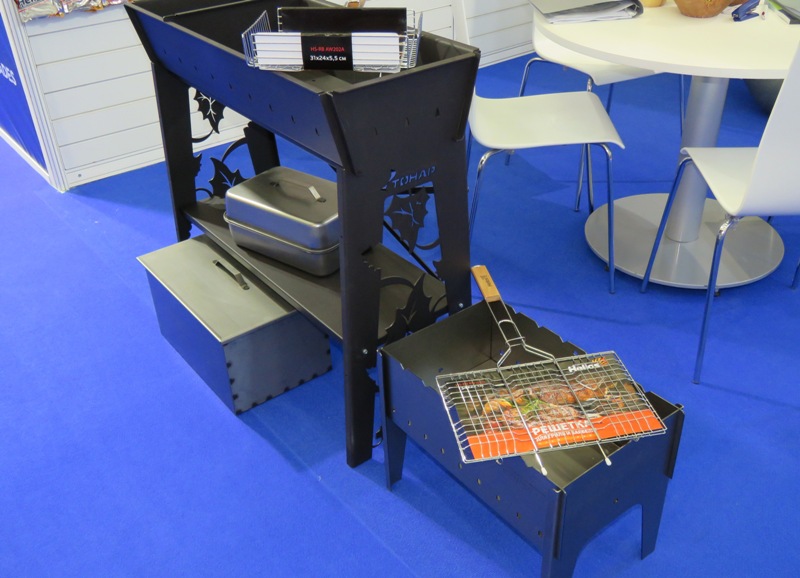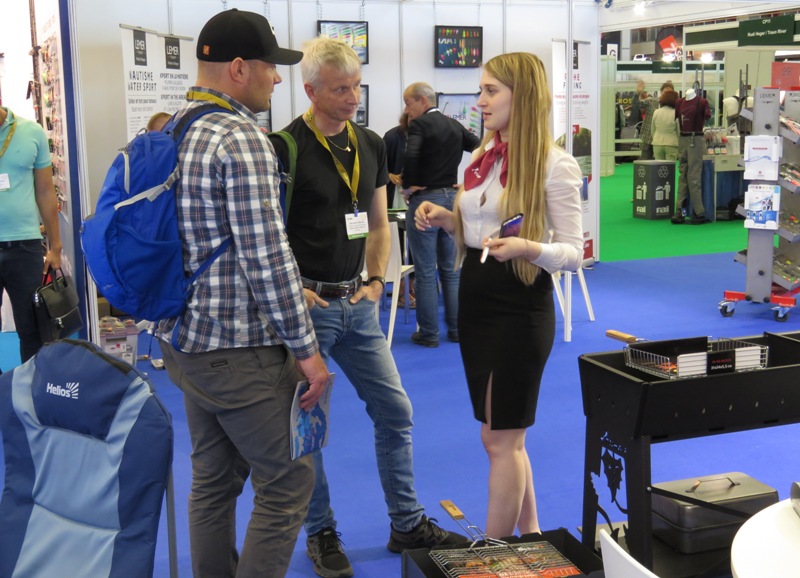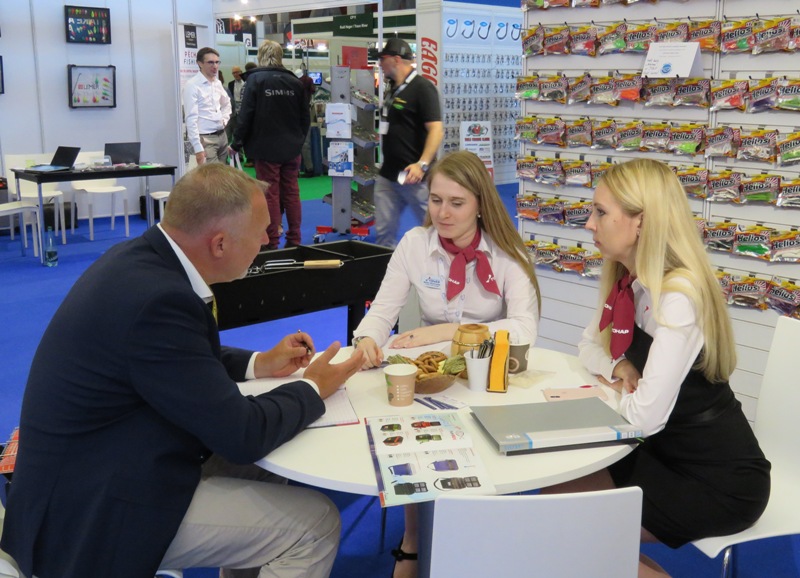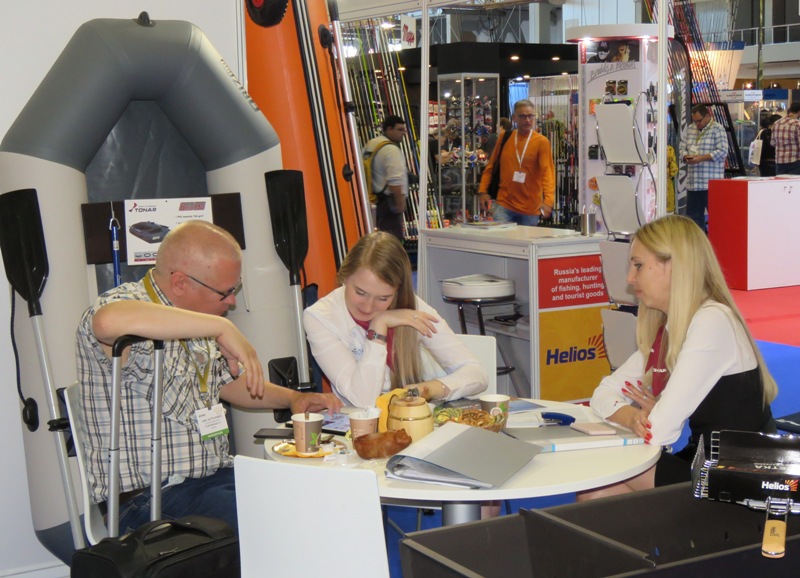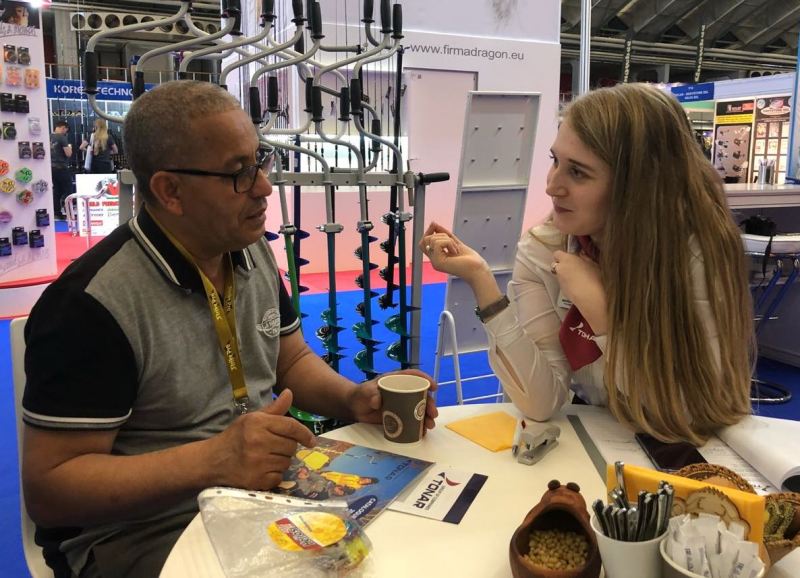 We are thankfull to all partners who visited our stand at EFTTEX 2018 in Amsterdam.
← All news