30 anniversary of the Group of companies "TONAR"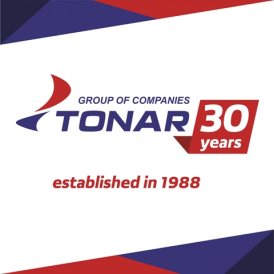 December 13, 2018 TONAR celebrated its anniversary - 30 years of successful production and promotion of fishing, hunting & tourism goods on the Russian and international market.
The history of the enterprise goes back to 1988, when the cooperative TONAR of the production of consumer goods was registered in Barnaul. The main products of the cooperative were various metal and plastic products: hunting traps, bathroom kits, door latches and other products designed for a wide range of consumers. The name of the cooperative was intended to emphasize the type of its activity - Tovary NARODU (goods for people - abbreviated as TONAR). The products of the cooperative were in great demand throughout the USSR.
In 1999, a new product was launched into mass production - an ice auger, which later became the anchor product of TONAR. Today more than 4,000,000 ice augers of various series have already been released. Ice augers "TONAR" or as they are also called "Barnaul ice augers" are in great demand among both winter fishing enthusiasts and fishermen, including in foreign countries.
Today the Group of Companies "TONAR" is a dynamically developing enterprise specializing in the production of goods for fishing, hunting and tourism, and since 2010 it has also successfully implemented innovative projects in the field of agricultural engineering.
Extensive production facilities of the Group of Companies "TONAR" are located on the area of ​​more than 25,000 square meters. The company has modern high-tech equipment: machining centers, laser cutting and metal bending machines, high-performance stamping complexes, welding robots, polymer painting lines. This equipment has significantly expanded the company's capabilities in the field of metal processing and the production of plastic products, that allows producing a large amount of high-quality products and, consequently, reducing the cost of goods.
Today the products of trade marks "TONAR", "Helios", "Premier fishing" are very popular among fishermen, hunters and tourists all over the world!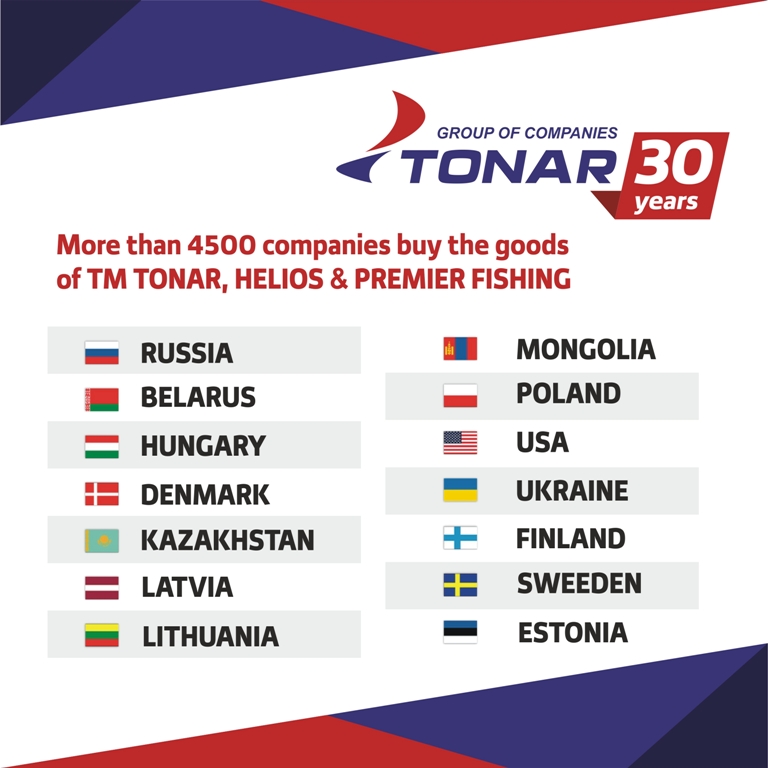 ← All news