New product - auger extension USHT-250 & USHT-400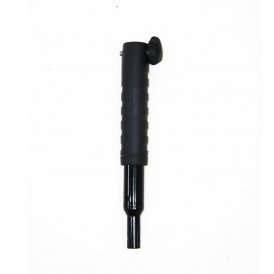 To increase the depth of drilling by the auger you can use the extension USHT-250 or USHT-400.
USHT-250 and USHT-400 auger extensions help to increase the depth of drilling by augers.
The maximum increase in the length is 25 cm or 40 cm respectively.
The extension shaft has a diameter of 19.3 mm and 2 holes: 6.5 mm and 8.5 mm.
The 6.5mm hole is used for installation on all types of TORNADO ice augers.
The hole of 8,5mm is used for installation of the engine with an inner diameter of not more than 20.2 mm.
The extension can be used to attach to a motor-engine or a screwdriver.
Attaching of motor engines to an extension cord with a 22 mm output shaft is allowed.
To attach the extension to the screwdriver you need to use an adapter ASH-05 (optional) with an output shaft diameter of 22mm.
← All news