TONAR presented the products at EFTTEX exhibition in Brussels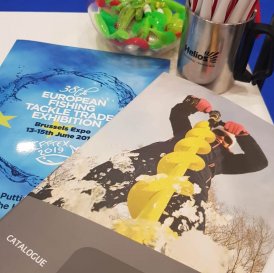 TONAR Group took an active participation in the world's largest exhibition of fishing technologies and gear EFTTEX-2019.
TONAR Group presented a wide range of products, both for winter and summer fishing and tourism of TONAR, Helios and Premier fishing trade marks, which attracted the visitors from Sweden, Norway, Denmark, Germany, Estonia, Lithuania, Latvia, Poland, Italy, Spain and Turkey.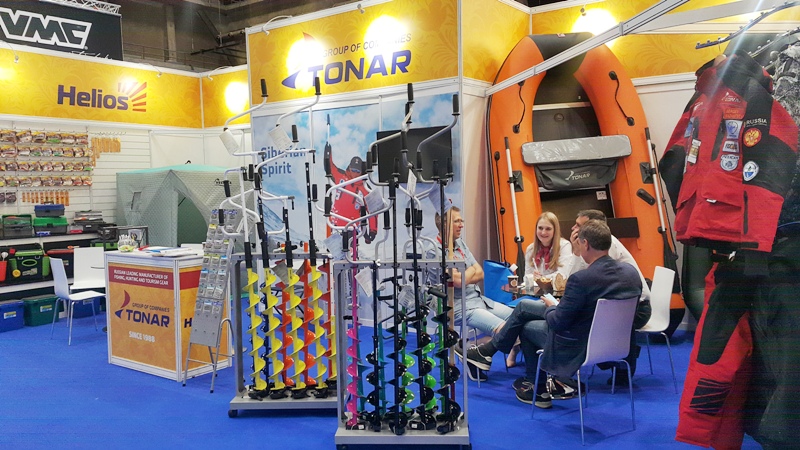 New models of MOTOSHTORM augers with clockwise rotation were presented with 130, 150 and 180 mm diameters which work effectively in any conditions, allowing you to drill the required number of holes with little effort with the help of a screwdriver or motor-drill.
Anglers also showed a great interest in the new demi-season suit "CHAMPION", which is a form of the Russian national ice fishing team and was tested in difficult weather conditions at the World Championships in Bulgaria. The Fortex 15000/15000 membrane and taped seams coped well with rain and snow during the competition. A modern insulation Slaytex allows you to operate this suit to minus 200 C. This suit can be used in warmer weather conditions due to a well-designed ventilation system.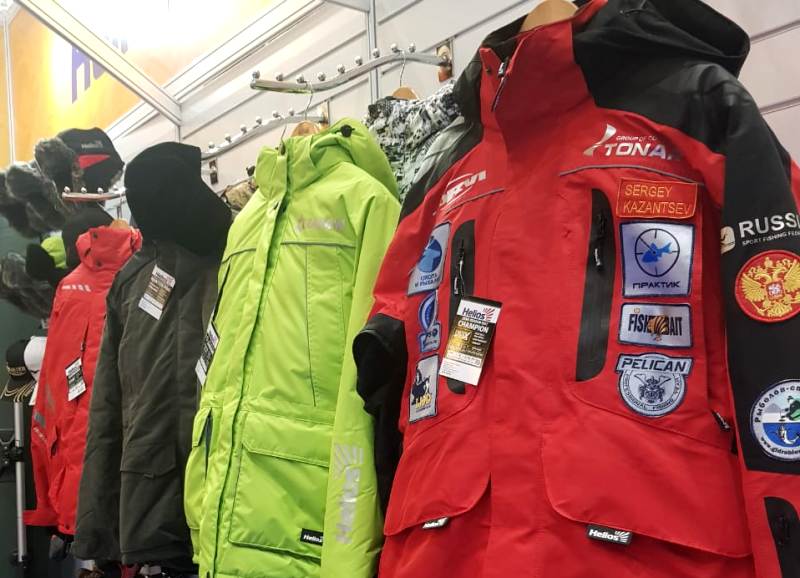 A wide range of silicone lures Helios attracted at once even the professional anglers by various sizes and colours.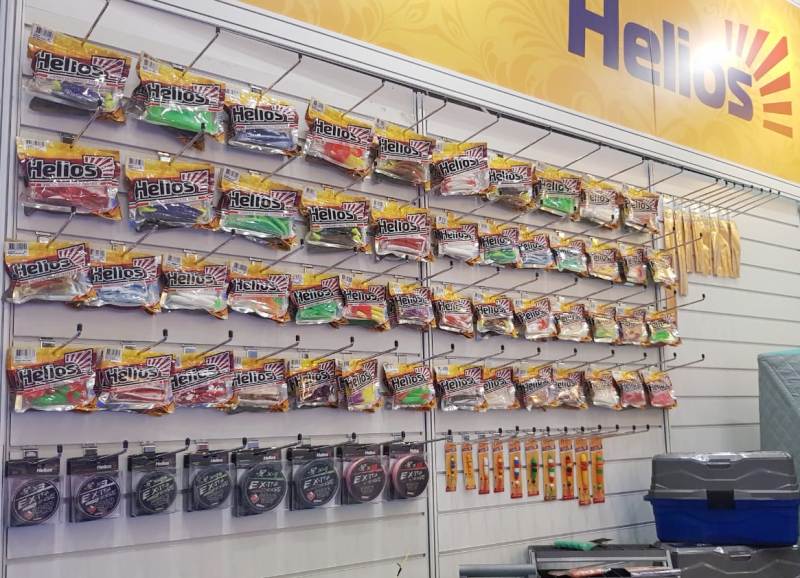 We also presented new braided lines EXTRASENSE Helios in multicolor, green and red colors. The special technology of superdense braiding provides the highest strength and smoothness. The range has 3-braided, 4-braided and 8-braided lines. Teflon coating improves the strength of the knot, makes the surface more wear-resistant and facilitates sliding on the inner surface of the ring, increasing the casting distance. They are ideal for fishing in both fresh and salt water. During the exhibition Extresense Helios samples were taken for testing by famous Japanese manufacturers of lines.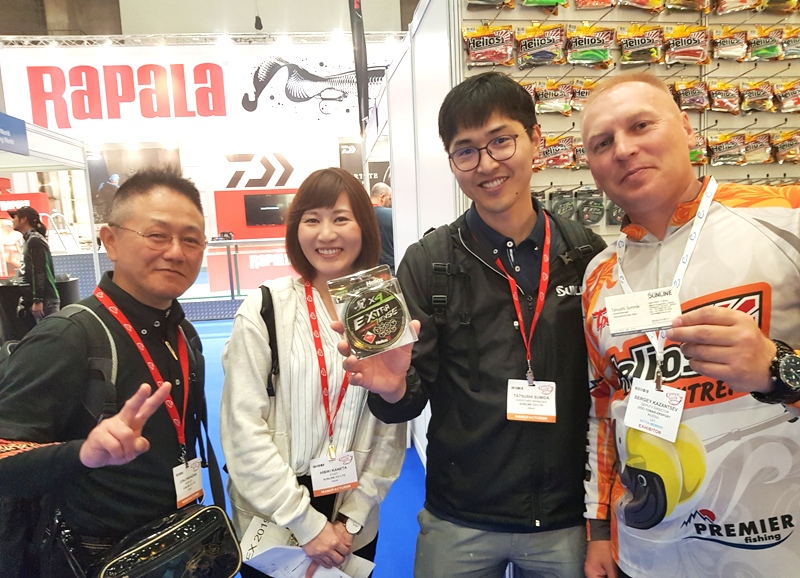 Fishboxes of trade mark «Helios» also attracted the attention of visitors by different models made of durable frost-resistant plastic and also by the construction with side compartments, tackle boxes for small gear and a compartment for fishing rods.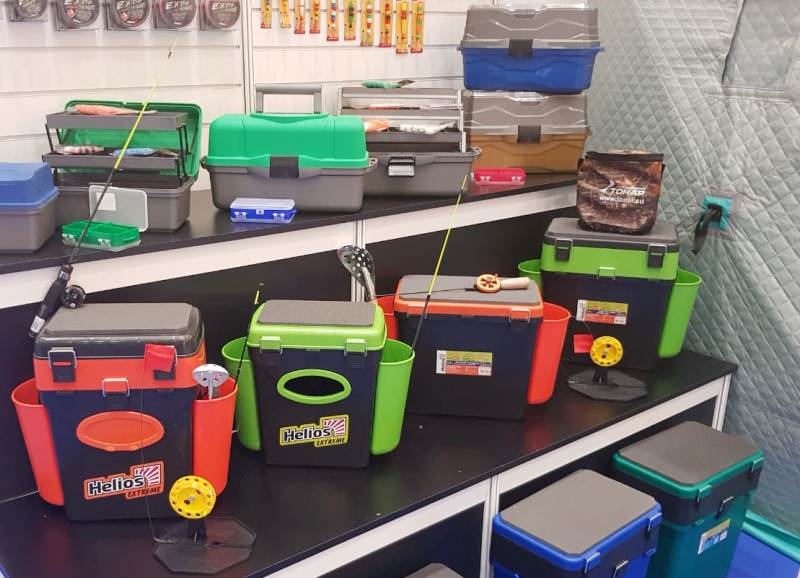 We are thankfull to all partners who visited our stand at EFTTEX 2019 in Brussels and we will be glad to meet you next year in Prague.
← All news