The enlargement of the range of grills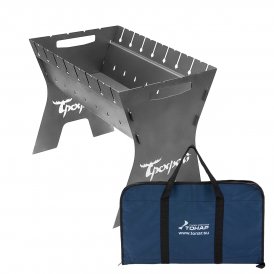 Foк this summer season TONAR produced several new models of grill that are already on sale.
A new model "Trophy" is available in 4 versions: made from steel with 1.5 mm or 2 mm thickness, as well as with a fabric transport bag or without it.
This mangal is perfect for picnic, summer cottage yard and outdoor. The simple design ensures its quick assembly and ease of use.
The geometry effectively keeps heat. Blow-out slots provide good blowing of air.
Two levels of placement for skewers guarantee full-fried foods.
Dimensions in working position (LxWxH): 490 x 330 x 400 mm.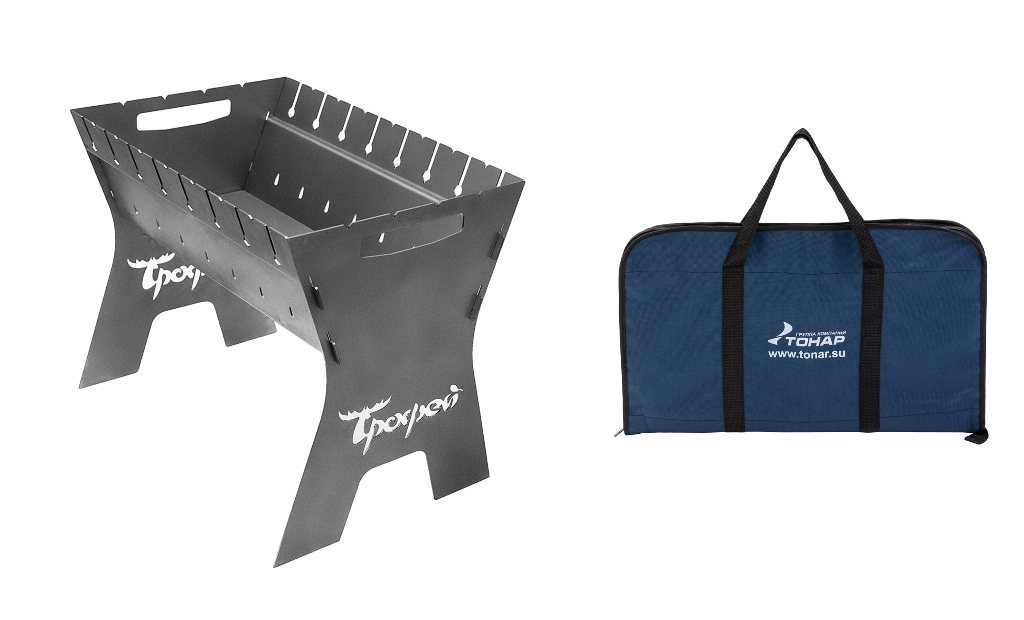 The other new model is a mangal TONAR ("book type") has a form of a book. It is easy to fold and unfold, which greatly simplifies and facilitates its installation and transportation. The bottom has ventilation holes for air movement. The mangal is made from steel with 1 mm thickness and has a stable construction.
Dimensions in working position (LxWxH): 365 x 345 x 288 mm.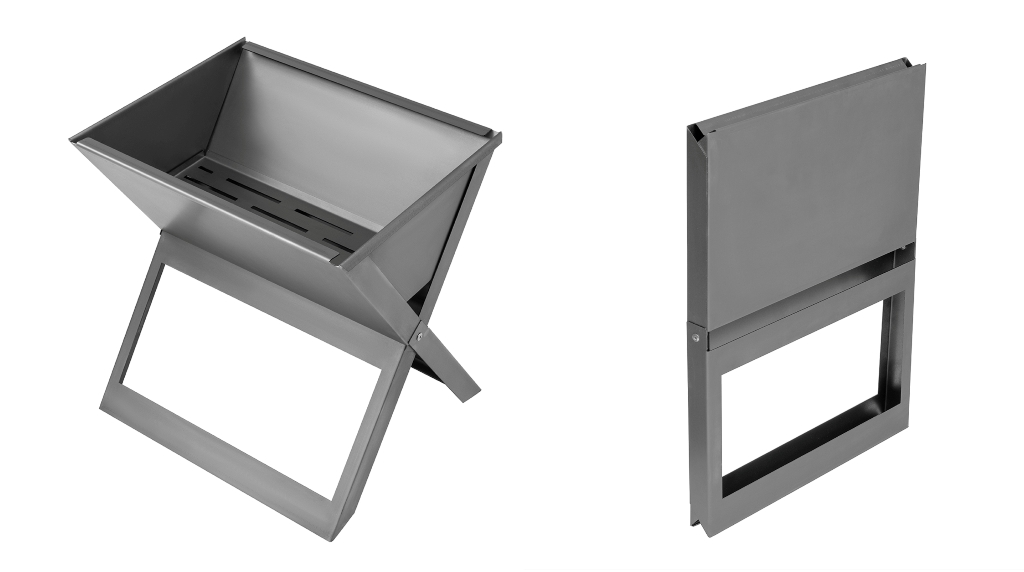 In the near future TONAR will begin the production of a new line of stationary and mobile barbecue grills of the Premium series of Helios trademark.
← All news